Welcome to the Modern Family Wiki, a collaborative encyclopedia for everything and anything related to ABC's American sitcom Modern Family. Currently, there are 983 articles and we are still growing since this wiki was founded. The wiki format allows anyone to create or edit any article, so we can all work together to create a comprehensive database for Modern Family. If you need any help or have any questions, please, contact to one of the admins.

Latest Episode
"Pilot" aired September 23rd, 2009 on ABC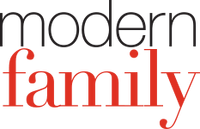 Jay Pritchett recently married to Gloria Delgado, is trying hard to keep up with his much younger and hotter Colombian wife, along with her passionate preteen son, Manny Delgado. Claire Dunphy is having a hard time raising her own family: her husband Phil is great, except that he thinks he's "down" with their three kids, much to all their embarrassment. Meanwhile, Mitchell Pritchett and his enthusiastic partner Cameron Tucker have just made a major life change by adopting a Vietnamese baby named Lily.
---

Next Episode
"Finale" aired April 8th, 2020 on ABC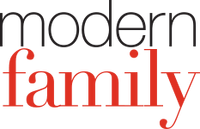 Mitchell and Cam settle in on their new normal, and Phil and Claire decide that one of the kids needs to move out in order to take control of the house again. Meanwhile, as Gloria becomes more successful at work, she notices Jay, Manny and Joe don't seem to need her as much. The entire family discovers saying goodbye is much harder than it seems.
---

Featured Article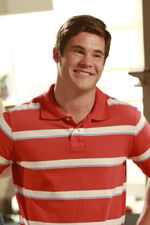 Andy is the "manny" (male nanny) of Joe. Not much is known of his past/personal life except that he grew up in a rural area (Utah), has worked previously with kids, and has a girlfriend in the U.S coast guard named Beth. Andy becomes a quick friend to the whole Dunphy family, except Jay who considers him to be weird. It is shown that Andy has a lot of the same traits as Phil. Andy and Haley quickly start a hate-then-love relationship. It is later revealed that he has feelings for Haley, after asking if Haley meant anyone in particular when she told him that he deserved better.
---
More Featured Articles, Nominate Article

Disclaimer
The Modern Family Wiki is a fan site only and not in any way related to Modern Family, ABC or any other of it's affiliates. All copyrights and trademarks belong to their individual owners and material on this website is used by the terms of Fair Use under the United States Copyright policy. Any one person is allowed to edit the Modern Family Wiki and as such material that violates this policy may have been added. If you do happen to come across any violations please report it to an administrator and it will be removed or edited as soon as possible.
---
See the terms of Fair Use for more information.

Affiliation
---

Featured Poll
What do you think about Haley having feelings for Andy?
---
For other voting polls, see Modern Family Wiki:Polls

Modern Family Blogs
Hello everyone! I'm Playsonic2, Wiki Manager assigned to Modern Family Wiki.

For any users contributing here, I just wanted to make sure you are aware of a blog post that was recently posted by Fando…

Read more >
---