(20 intermediate revisions by one other user not shown)
Line 1:
Line 1:
 

<div style="text-align: center">

 

<div style="text-align: center">

−

<font size=3>'''"[[Yes-Woman]]"''' aired '''April 3<sup>rd</sup>, 2019''' on ABC</font>

+

<font size=3>'''"[[]]"''' aired ''' <sup>rd</sup>, ''' on ABC</font>

 
+
 

[[File:MF-Logo.png|200px|left]]

 

[[File:MF-Logo.png|200px|left]]

 
 
 
+

Jay Pritchett recently married to Gloria Delgado, is trying hard to keep up with his much younger and hotter Colombian wife, along with her passionate preteen son, Manny Delgado. Claire Dunphy is having a hard time raising her own family: her husband Phil is great, except that he thinks he's "down" with their three kids, much to all their embarrassment. Meanwhile, Mitchell Pritchett and his enthusiastic partner Cameron Tucker have just made a major life change by adopting a Vietnamese baby named Lily.

−

In an effort to be less negative, Claire is rebranding herself as the girl who says "yes" and inadvertently approves of Luke's new relationship with someone from his work. Meanwhile, Phil tries to surprise Alex at school right before she receives an award she didn't tell him about.

 
 
 
 

</div><noinclude>[[Category:Modern Family Wiki Templates|Next]]</noinclude>

 

</div><noinclude>[[Category:Modern Family Wiki Templates|Next]]</noinclude>
---
Latest revision as of 19:19, 9 April 2020
"Pilot" aired September 23rd, 2009 on ABC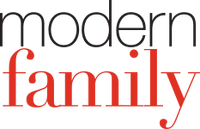 Jay Pritchett recently married to Gloria Delgado, is trying hard to keep up with his much younger and hotter Colombian wife, along with her passionate preteen son, Manny Delgado. Claire Dunphy is having a hard time raising her own family: her husband Phil is great, except that he thinks he's "down" with their three kids, much to all their embarrassment. Meanwhile, Mitchell Pritchett and his enthusiastic partner Cameron Tucker have just made a major life change by adopting a Vietnamese baby named Lily.
Community content is available under
CC-BY-SA
unless otherwise noted.