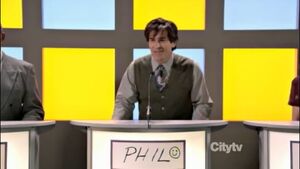 My names Franky and I'm 22 years old. I am a admin on this wiki and a few others, and wanted to improve this wiki ever since I looked it up after I first started watching the TV series. If you have any questions about the wiki, or anything else just leave a message.
About Me
I like video games and watch tons of TV..right now I'm watching Supernatural, Modern Family, Bones, Family guy, Futurama, The Cleveland show, The Vampire Diaries, and True Blood. My favorite TV series from the past has to be Charmed, Buffy The Vampire Slayer, Angel, and comedy TV series like George Lopez, That 70's Show, Married with children, and The Steve Harvey show.
I got interested in Modern Family when it first started airing and have watched every episode from the pilot. My favorite characters are Phil and Luke Dunphy, but all the family's make it a great show.
My favorite pages
Community content is available under
CC-BY-SA
unless otherwise noted.