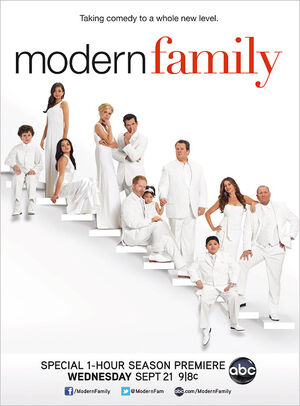 Are you eagerly anticipating the return of Modern Family's third season? Set your dates for a special super-sized premiere episode on September 21!
Here's an adorable family portrait to set the mood for the one-hour premiere. With a new baby Lily, who looks adorable tucked between Mitchell and Cam, and spoilers that Cam and Mitch want to adopt another baby (a boy perhaps!) our favorite family is ever growing.
What do you think about the family portrait? Both girls look all grown up as well! Will Phil have some issues with more boys? Tell us in the comments!
Source